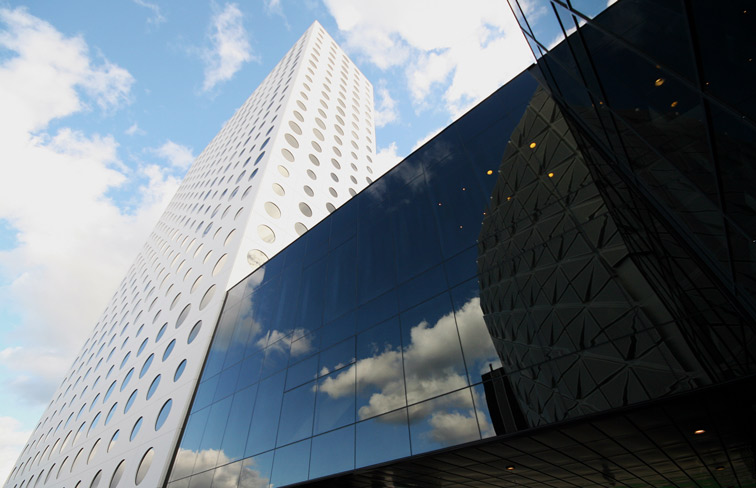 The leading Nordic producer of building envelopes based on prefabricated concrete elements.
Investing in tomorrow's winner – sales almost doubled in two years
Established in 1982, Con-Form sells building envelopes built with their prefabricated concrete elements which are erected on-site with their own workforce. The value proposition towards customers is a more effective building process with significantly reduced risk. The building envelopes are delivered on-time with a shorter lead time than conventional solutions, reducing the need for skilled workers on-site. In addition, the contractor benefits from a fixed price of delivery.
Why did we invest? The demand for prefabricated concrete elements has increased faster than demand for conventional building methods and Con-Form disrupts the conventional building process by saving time, resources and money.
Reiten's close involvement has enabled Con-Form to almost double in size during Reiten's ownership with sales increasing from NOK 593 million in 2014 to almost NOK 1 000 million in 2016. Profitability has also improved.
Con-Form employs 350 people in Norway and Sweden with five factories.
Details

Industry:
Concrete prefabrication
Fund:
Reiten & Co Capital Partners VII
Revenue:
2018: NOK 1,128 million
ESG is key to sustainability
ESG is an integral part of Con-Form's culture across all disciplines from the five factories to their on-site building crews. Health and safety in the production process and on the building site is paramount. Routines are in place to track, analyze and learn from health and safety deviations. In addition, their product is time saving, space and energy efficient and reduces the number of people needed on the construction site.