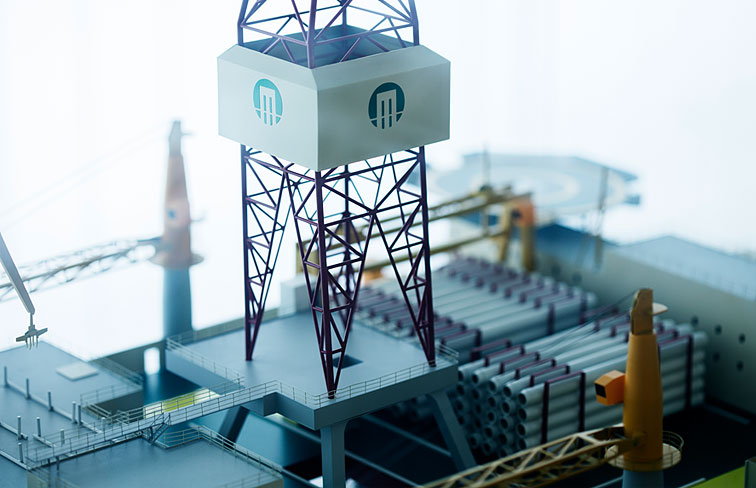 Successful MBO from troubled parent company
Moss Maritime was formerly known as Kvaerner Maritime, before it was acquired by the management team and Reiten in 2000. The company was re-named Moss Maritime in recognition of its world-wide famous design of the spherical Moss Rosenberg LNG tanks, making LNG ships instantly recognizable. The company had a rich heritage as a leading provider of concept designs for floating constructions to a broad range of customers globally. The plan was to expand the design offering from the floating constructions all the way down to installations on the sea bed.
Spectacular value creation with 9.7x return
Reiten helped Moss Maritime establish the company on its own after having been part of a conglomerate for a long time. Apart from negotiating add-on acquisitions in the US, the syndication of a Moss bare deck semi-submersible platform to Reiten's investors created both significant sales and profits when there was a slump in the market. The platform was the world's largest semi-submersible at the time. The platform was a milestone project for Moss Maritime and it created 18 months of work for more than a thousand employees at the Vyborg Shipyard in Russia.
The company was acquired by Saipem S.p.A., a part of the Italian ENI Group.
Details

Industry:
Offshore Services
Fund:
Nordic Capital Partners III